Easy & efficient planning
ATP Solar Mountings Solar Calculator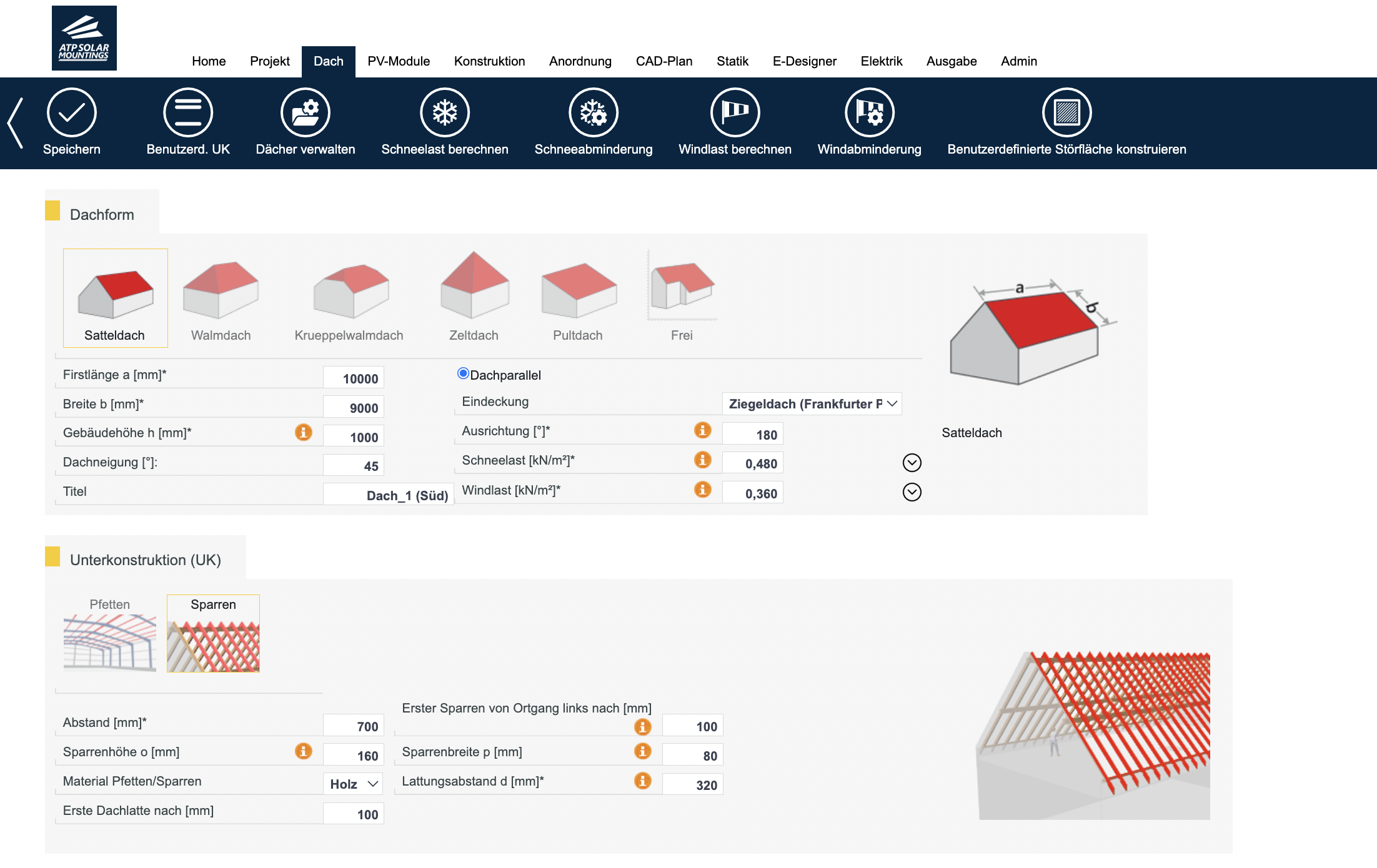 What mounting material is required for the installation of your PV system? How much mounting material is needed? And how much wind and snow load do the roof and PV system endure?
With the Solar Calculator from ATP Solar Mountings, you can plan your photovoltaic system yourself quickly and easily in just a few minutes.
The calculator takes into account:
the construction of the building and roof
the orientation of the building
wind loads and snow loads
the PV modules and inverters used
Based on this information, you will receive answers to all the essential questions for your PV system. This includes plans, the structural analysis, installation instructions and a list of all needed racking materials for your photovoltaic project.
All common PV modules can be incorporated into the planning, and should your modules not be included in the database, you can also add your individual modules.
The online solar calculator is like our mounting system: flexible, fast and easy!
Contact us for your access!