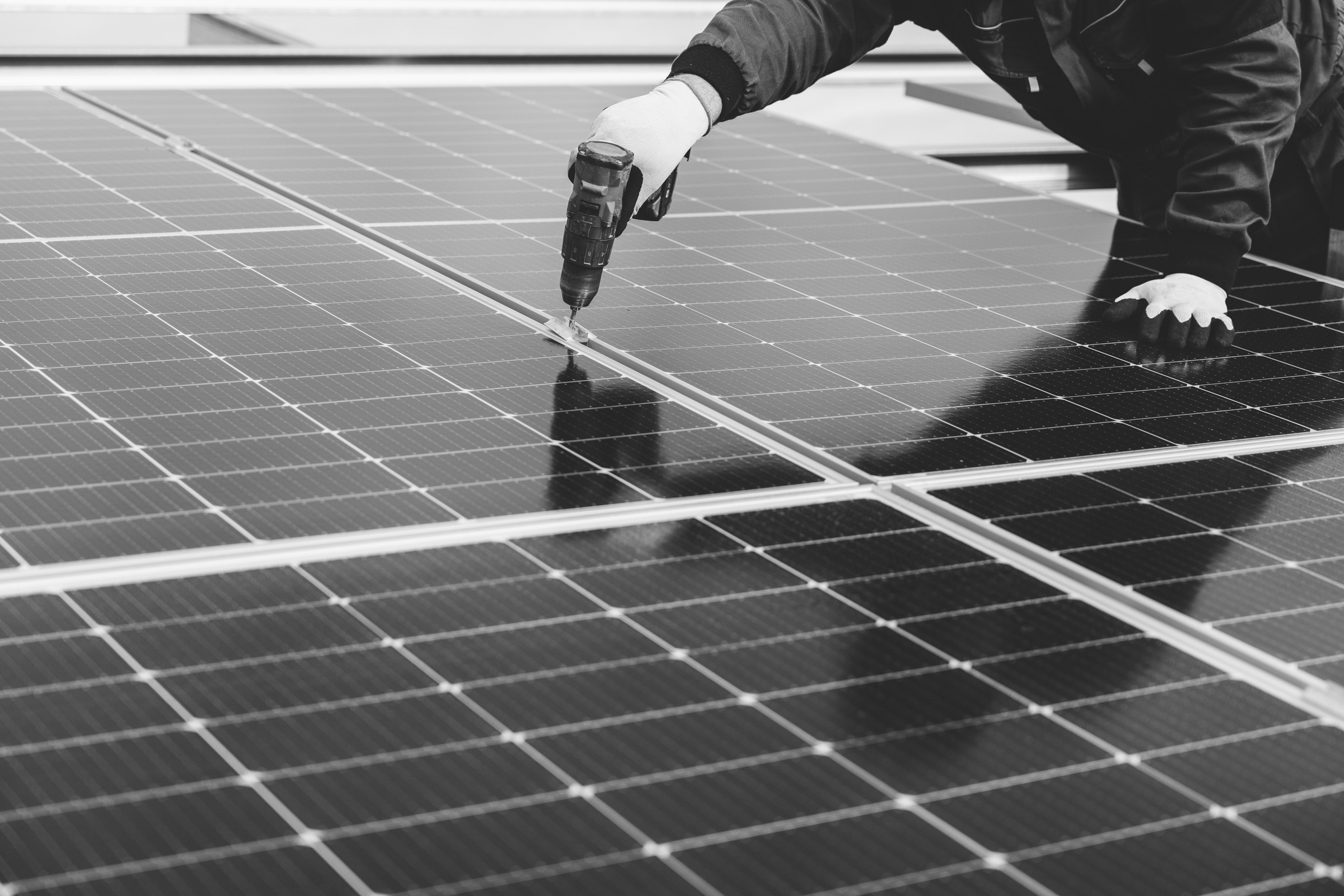 ATP Solar Mountings
Welcome to ATP Solar Mountings, home of the practical photovoltaic mounting system with the integrated screw channel!
We have tailored our solar mounting system to the needs of solar installers and professional users. A high level of installation convenience is ensured by our unique mounting rails with a screw channel and click-in groove. The entire fastening mechanism aligns with the screw channel of the mounting rail. Roof attachments, such as roof hooks, are screwed directly into the screw channel, reducing the number of small parts on the roof.
Thanks to the thoughtful combination of just a few parts, all common pitched roof installations can be realized. The coordinated fastening mechanism systematics, many pre-assembled parts, and click-in clamps contribute to a straightforward installation solution.
Overall, using the ATP Solar Mountings system results in quick and, above all, cost-effective installations!
Our solar racking system is designed to be easy!
About ALU TP GmbH
ATP Solar Mountings is an ALU TP GmbH brand. ALU TP GmbH among the leading independent providers of aluminum automation profiles, also called T-Slot profiles, for mechanical engineering.
For more than 10 years, ALU TP GmbH has been supplying customers in over 40 countries around the world, especially in Europe and North America, with extruded mechanical engineering profiles. The standard product range includes about 300 different profile cross-sections in three series. In addition to two metric profile series, there is an inch-based profile series so that a suitable profile is available for every possible application.
All t-slot profiles – like the entire ATP Solar Mountings range – are kept in stock and are always available at short notice.
ALU TP GmbH carries an extensive range of accessories for external thermal insulation composite systems (ETICS) as standard, such as skirting profiles, corner strips or retaining profiles. The product range also includes our own system for ventilated curtain walls. Of course, due to our many years of experience, all drawing profiles can also be realized according to customer requirements.